Pizza Sauce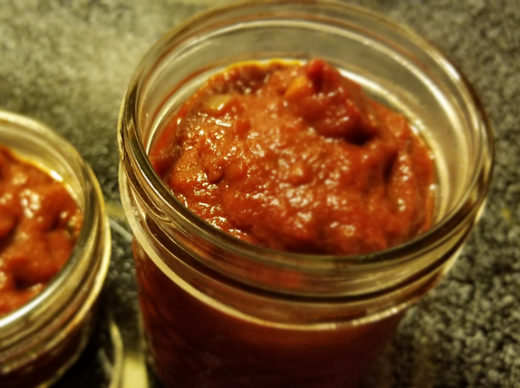 Ingredients
15 ml olive oil
1 small onion
3 cloves garlic
1 small bunch fresh basil (1/4 cup)
75 ml Alchemy or Passito (1/3 cup)
156 ml tomato paste (1 small can)
75 ml water (1/3 cup)
Directions
Heat oil over medium heat in small sauce pan.
Add onion, garlic and fresh basil. Sautè for 2-3 minutes. Add wine, continue sautèing until some of the liquid has evaporated. Add tomato paste and water, simmer for 5 minutes. (adjust consistancy with water and/or wine)
Spread on pizza dough. Top with your favourite toppings :-)
There will be enough to do 2-3 12 inch pizzas depending on how much sauce you like.