May 12, 2021 | Getting to Know our Wine, Sparkling Wine | L'Acadie Vineyards
A new Sparkling Style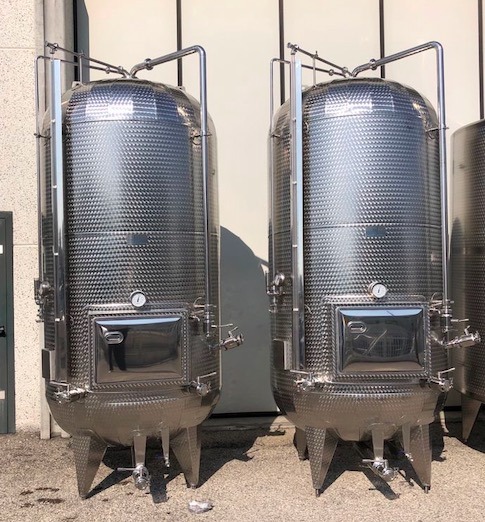 We are excited to announce that we will be releasing Joie de Vivre, a new sparkling style this summer - Charmat Method! The second fermentation will occur in specialized pressure tanks instead of traditional method sparkling bottles to produce natural bubbles the same way that Prosecco is made.
Joie de Vivre: noun [zwahduh vee-vruh] joy of living; a delight in being alive. We can all use more Joie de Vivre moments in our life and this wine embodies that philosophy, at a price that encourages more life enjoying moments!
This ambitious project has been three years in the making and answers calls from Nova Scotia restaurants, NSLC and other wine trade for a fresh early-release sparkling. Charmat method sparkling wine has a relatively brief time in tank to complete second fermentation and to keep wine fresh and fruity, compared to traditional methods of aging in bottle on its yeast lees for 2+ years. Fresh, creamy persistent natural bubbles and certified organic.
"Charmat method" will be the declared production method on front labels and assures you that it is not produced by artificial carbonation like many wines on our market. It complements our diverse Traditional Method sparkling portfolio and offers a new sparkling that is fresh, vibrant, fruity, and dry.
Charmat tanks are very specialized and our tanks are presently being shipped from the heart of the Prosecco region in Veneto, Italy, where Prosecco charmat production is famous.The project was delayed with the pandemic in hard hit northern Italy but we are thankful for their extra efforts. This specialized sparkling style requires experience and expertise, and winemaker Bruce Ewert worked with the style in Ontario early in his career.
Expected release of Joie de Vivre is June, in time for your barbecues, outdoor living and restaurant patio sipping.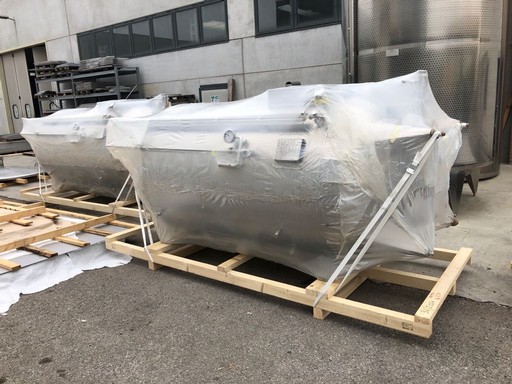 Comments
Commenting has been turned off.