L'Acadie Vineyards Blog
Welcome to the L'Acadie Vineyards blog and winery news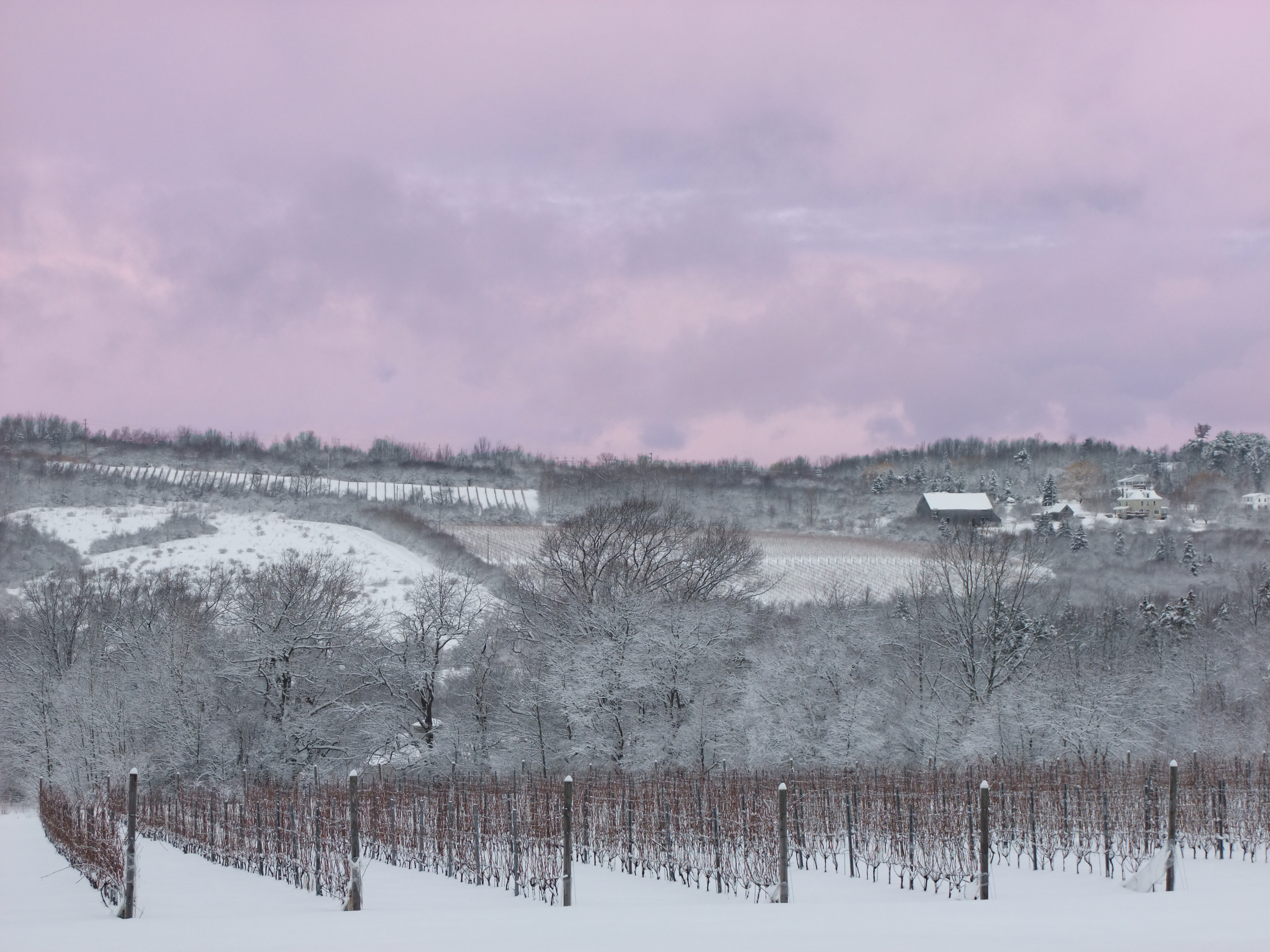 Hello everyone,
We have been busy pruning the vineyard on these incredibly beautiful (but chilly) winter days and disgorging sparkling wine in the cellar when the weather is less favourable. The new 2022 vintage wines are tasting fantastic and we can't wait to bottle and share them with you! The first wine club shipment of 2023 will be in May... Stay tuned club members: we've got some delicious new wines for you to try!
❤️ Valentine's Day Giveaway ❤️
Because we love you, we are doing an Instagram giveaway for Valentine's Day! Check out our page for your chance to win a bottle of Joie de Vivre, La Vie en Rose, 2 champagne flutes & a champagne stopper.
🥂 Wine Tasting at the NSLC 🥂
We will be at the NSLC in Wolfville on Monday, February 13th from 3pm to 7pm. Swing by for a sample (and maybe a bottle) of our 2021 La Vie en Rose!
✨ 4 Wines to Make your February Sparkle ✨
2019 Vintage Cuvee ~ Multi-national award winning dry traditional method sparkling with enhanced minerality. Silver medal and 90 points at National Wine Awards of Canada. We finished disgorging the last bin of 2019 in January. An exceptional growing year for sparkling - this one is our house favourite. Get it now before it is gone!
2019 Vintage Cuvee Rose ~ Multi-national award winning dry traditional method sparkling with bright cherry and strawberry flavours. We also recently finished disgorging this gem. We have some left at the winery...but inventories are getting low. Dangerously low. This beautiful rose is perfect for that special someone (and who is more special than yourself?)
2021 Joie de Vivre ~ Dry charmat method sparkling with bright flavours of apple, lime and citrus, and signature creamy bubbles. Thanks for the overwhelmingly positive response for this wine! Our Joie de Vivre was the first charmat method wine we released over a year ago now...it's a hit!
2021 La Vie en Rose ~ Dry charmat method sparkling with flavours of dried strawberry, cherry and lime, and signature creamy bubbles. "SUPER delicious, no surprise there! Loved the play of red fruit with savory components...So well balanced!!" Sommelier Brodie Cook commented. This one is only available at the NSLC and Port of Wines (and of course, directly through us!)
Available at Harvest Wines, Liquid Assets, Bishop's Cellar & the NSLC.

❄️ Winter Hours ❄️
Closed for the season, reason: freezin'! Although the wineshop & tasting room are closed, we can still arrange local delivery for online orders. Email info@lacadievineyards.ca for more information. Weather permitting, we can also ship wine throughout the Maritimes (and the rest of Canada once the weather warms up!) You can also find us at Harvest Wines, Liquid Assets, Bishop's Cellar & the NSLC!
Local Organic Vegan Excellence

New Releases and a Word from our Winemaker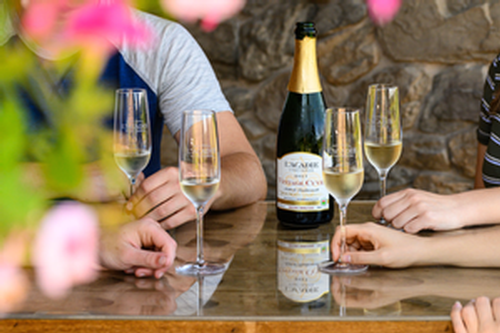 Wineshop and Tastings
Welcome to a new season of local wine! We are excited to greet visitors again with our award winning sparkling and still wines!! Certified organic and vegan, from soil to glass!!
Our open-air tastings and tours are by appointment again this year to ensure COVID-safe and intimate experiences. Masks are required in the wineshop.
Hours: Monday-Saturday 10:30-5pm, Sundays 12-4pm
New Releases
2021 Tidal Bay - we join other wineries of Nova Scotia in presenting our style of Tidal Bay: crisp and dry with enhanced minerality from our rocky ancient seabed terroir. Certified organic and Biocyclic Vegan wine, from soil to glass. Have a vertical tasting at home while our library of 2020 Tidal Bay lasts!
2021 Rose - all of our 2021 vintage wines have the Biocyclic Vegan certifying logo on the label. This year's organic vegan Rose is dry with strawberry and lime aromas.
2021 Star - It's back! We haven't released Star for several years, and many will remember this past award-winning white wine. Rich and weighty from skin contact of the ripest vegan and organic grapes from 2021. Winery and website exclusive
2020 Joie de Vivre - our newest sparkling wine, charmat method! A huge crowd pleaser and perfect for spring entertaining with many vegan food pairing options such as fresh salads and cold pasta dishes.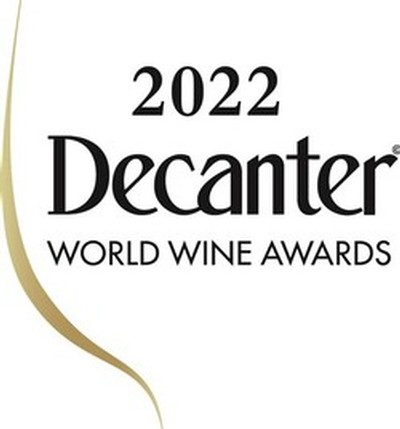 2015 Prestige Brut Estate wins Bronze at Decanter World Wine Awards 2022
We are pleased that our 2015 Prestige Brut Estate earned a bronze and 88 points at the 2022 Decanter World Wine Awards held in London, England. Scoring in the top 15 sparkling wines in Canada at this prestigious wine competition, this is the third vintage in a row for our certified organic and vegan Prestige Brut Estate to be awarded. Grapes are from the same block of our organic and vegan estate vineyard planted with L'Acadie blanc in 2006 on ancient seabed soil of schist, sandstone and slate gravels.
Wine club members have been getting first bottles and expected full release will be July 2022 at the winery.
"We bought our 30 acres of paradise in Gaspereau back in 2004 inspired by the soil and location potential for sparkling wine. It is so satisfying to earn international awards for our sparkling wines that are rooted over a metre deep into organic living soil.", Bruce Ewert, co-owner and winemaker L'Acadie Vineyards.
A Word from our Winemaker Bruce Ewert
I would like to share with you why retail prices have increased on our wines. The primary reason for this increase is because of the $0.52 per bottle excise tax imposed by the federal government going into effect on July 1. This tax is the result of an Australian government trade challenge on the wine industry's previous exemption that the Canadian government was unable to successfully defend. There are also mandatory price increases by NSLC for our listed wines that affect all retail locations.
On a positive ending note, the 2022 growing season is going well and the vines are starting to flower - you can smell it!. Our viticulture team has been working hard removing suckers from the trunks, controlling weeds with a tractor-mounted grape hoe, and tying canes.
Local ~ Organic ~ Vegan ~ Excellence
.----------------------------------------------------------------------------------------