L'Acadie Vineyards Blog
Welcome to the L'Acadie Vineyards blog and winery news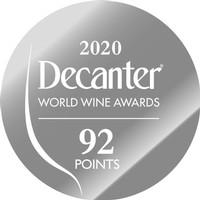 2020 Decanter World Wine Awards in London, England awarded new release 2014 Prestige Brut Estate silver AND 92 points!! By our count, it is the highest scoring sparkling wine across Canada (tied with Fitzpatrick Winery in British Columbia) And succeeds the sold out 2013 Prestige Brut Estate that also earned silver and 92 points at the 2018 competition.
Learn More /product/2014-Prestige-Brut-Estate?pageID=3C720078-D6DD-45E4-9F04-68F6B4CD5FAA&sortBy=DisplayOrder&maxRows=12&


Recently disgorged, RD, is a term coined by Madame Bollinger in Champagne in the 1960's and is very popular in Europe where larger Champagne houses are not as capable as smaller grower wineries. L'Acadie Vineyards also offers recently disgorged sparkling wines, usually a month or a couple of weeks on the cork- fresh, fruity and lively. Buying direct from the winery is your best access.
Disgorging or degourgement is the act of removing the yeast from the bottle, adding a dosage of wine and sugar to balance natural acidity and corking the bottle. Like smaller grower Champagne wineries we are able to disgorge in small batches and have a small radius of distribution, compared to larger companies that have equipment to process large numbers of bottles and then ship to all points of the globe, on the cork for sometimes many years.
Bubbly ages like a white wine after the yeast is removed, fresh, fruity, vital style in the first several months, and rich and biscuit after one or more years. Look at the cork next time you open it – if it maintains that mushroom shape, it's been in the bottle over a year, and if not, it is recently disgorged.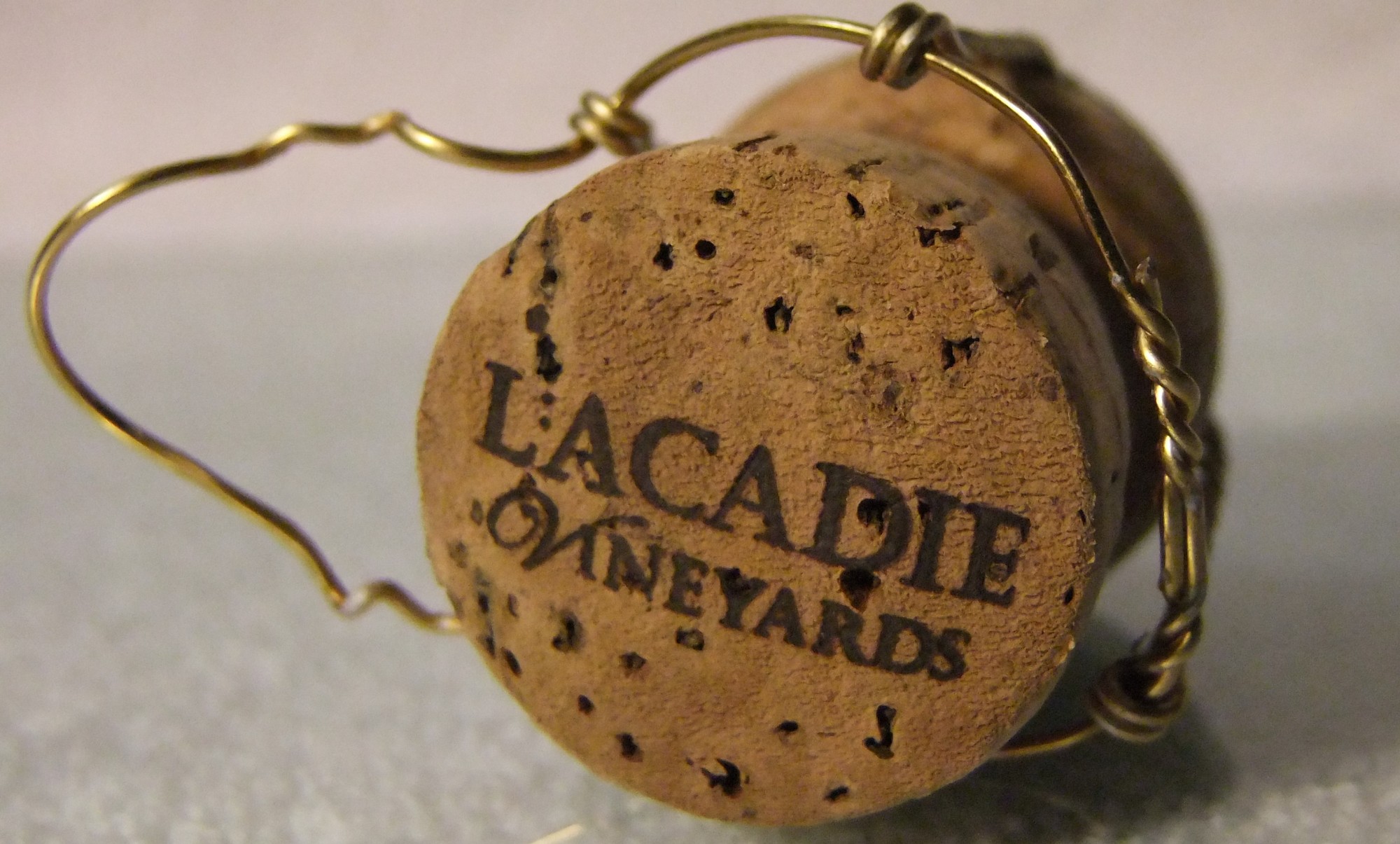 Nova Scotia sparkling wine. If you haven't heard of it by now, you'll soon have your head turned as this specialized wine style catapults and rejuvenates Nova Scotia tourism. Yes, the word is out and wine enthusiasts from across Canada and beyond are poised to visit our wine region. They know that our superior cool climate can produce world class, awarded traditional method sparkling wine that rivals Champagne and that we have many producers carefully fermenting in their bottles and aging them on their sides as they wait for the right moment to pop the cork. Yes, you could say there is a "thunder" of cork popping, but did you know about the "lightening before the thunder"?
L'Acadie Vineyards is the birthplace of Nova Scotia sparkling wine, releasing the region's first traditional method sparklings in 2008. Many factors and years combined for this genesis - experienced British Columbia sparkling winemaker, ninth-generation Nova Scotia partner and discovering an arcadia of schist and ancient seabed. Read more. And international awards have validated the risks taken. Prestige Brut received a Gold and was Top Scoring Sparkling at the leading 2010 Canadian Wine Awards. Only three sparkling wines had ever achieved gold in the history of the competition. At the prestigious Effervescents du Monde competition in France, 2007 and 2010 Prestige Brut were awarded silver medals. Current release 2013 Prestige Brut, buy now, received 92 points at Decanter World Wine Awards in London, England. These international, national and regional awards and recognition have been significant in not only the success of L'Acadie Vineyards but also the enviable image, and thunder, that Nova Scotia enjoys today.
"Bruce Ewert released Nova Scotia's first Champagne-method sparkling wine back in 2008. The local industry owes much to his foresight" -Beppi Crosariol, Globe and Mail
This 2020 season we are offering tastings by appointment, book now, to give a more intimate and safe experience. Consider booking a sparkling tasting on the crush pad outside and taste and learn why our Nova Scotia sparkling is so popular.