L'Acadie Vineyards Blog
Welcome to the L'Acadie Vineyards blog and winery news

There are high hopes that the 2021 tourist season will be better than 2020. Will we have the famous Atlantic Bubble again or will it be mainly staycations within the province? We don't know, but we are planning on optimism and have many compelling reasons for you to visit our Gaspereau winery this year.
Wine tours of wineries in Nova Scotia are very popular. We are a family run organic vineyard in Gaspereau Valley and our Wolfville winery offers wine tastings, vineyard tours and even encourages visitors to bring their own picnic for food and wine pairings. We are the birthplace of traditional method sparkling wine and offer one of the most diverse sparkling wine portfolios of all the Nova Scotia vineyards and the most certified organic wine. Visit our wineshop and bring a bottle home to relive your day in the heart of wine country.
Wine Tasting and Tour Options – Season starts Thursday May 6th
All tastings and tours are by appointment, Visit our website to book your tasting now: /Visit-Us
Sparkling Tasting – Four of our sparkling wines including wineshop exclusives, production methods and suggested food pairings
L'Acadie Tasting – an exploration of our diverse organic wines with three still wines and a choice of traditional method sparkling wine
A la Carte Tasting – you decide which wines that you would like to taste
Vineyard Tour – taste three focussed terroir wines while learning about our vineyard practices, organic ethos, terroir and sense of place.
Learn more about our tours and tastings on our website.
Industry partnerships are a valued component to our wine tour program and we are pleased to work with five tour companies in 2021. They offer custom winery tours in the Wolfville area, so just ask them to include us and they will!

Have you ever imagined that those playful bubbles in your glass of sparkling wine are like stars? Dom Perignon thought so too. He was the blind French monk that is credited with the discovery of fermenting wine in the bottle and was quoted as saying, "I'm sipping stars!". And they have been the iconic symbol of Champagne ever since, including sparkling wines from other regions.
We associate stars with our sparklings based on these traditions. And our relationship with the style is strong: an experienced sparkling winemaker from British Columbia, the first release of traditional method sparkling in Nova Scotia and the province's first international awards. We were honoured when Beppi Crosariol wrote in the Globe and Mail, "Bruce Ewert released Nova Scotia's first Champagne-method sparkling wine back in 2008. The local industry owes much to his foresight" Our present logo boasts one proud star, and our first logo back in 2008 had five stars.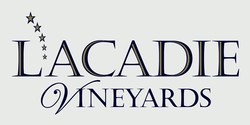 You'll recognize this logo on our road sign at the winery as a continuing homage to sparkling wine and our commitment to its craft in Nova Scotia.

Always chill sparkling wines to fridge temperatures (4C) to enhance retention of bubbles. A flute is ideal but larger glass bowls better coax the aromas from well-aged wines like Prestige Brut Estate . Make sure the glass is clean and doesn't have soap residue. A full serving is 4 ounces (120ml) and to enhance enjoyment of aromas only fill to 1/3 to 1/2 full. No need to swirl - the bubbles will bring the toasty aromas to your nose.
Many seafoods pair well with sparkling wine. Think mussels, lobsters and oysters. But don't stop there - consider any food that has a salty component like potato chips and popcorn. Of course mild chesses are always a hit with guests, especially an assortment of soft cheeses. For curried and spicy dishes, choose our most aromatic sparklings like Rose Brut, or consider trying our traditional method cider, Duncanson Brook Cider



L'Acadie Vineyards: Nova Scotia's Sparkling Stalwart
I'm intrigued (and inspired) by winemakers who really do 'push the envelope.' And Bruce Ewert is one of those winemakers. Ever since Ewert left BC for Nova Scotia to make wine in Nova Scotia's Annapolis Valley I've been following his progress—and, in particular, L'Acadie Vineyards' success in sparkling wine.
Born in Prince George, and a graduate of UBC, Ewert cut his viticultural teeth working across the country in various winemaking capacities for Andrés Wines. He started out in Port Moody, BC, before heading to Winona, Ontario and Truro, Nova Scotia. Along the way he worked vintages in Australia and California and returned to BC in 1995.
In those early days Ewert consulted to Sumac Ridge and Hawthorne Mountain (now SYL Ranch) and went on to explore sparkling wine at Summerhill. His wife, Pauline Scott, hails from Nova Scotia. Hence, he says, when it came to looking for affordable land on which to launch L'Acadie Vineyards (in 2004), then still emerging Annapolis Valley was an obvious choice.
Ewert was determined to follow the mantra "the right grape for the right site." In this case he felt strongly that the right grape was l'Acadie Blanc. It's a Canadian, cold-hardy hybrid of Seibel and Villard which is now widely planted in Nova Scotia. And he knew that the ancient seabed of the Gaspereau Valley—defined by schist and sandstone—was the perfect site.
Bruce Ewert
The winemaker was also drawn to L'Acadie Blanc's higher acid, less fruit-driven profile. Noting at the time that nobody in Nova Scotia was making bubble he was convinced it would make "a wonderful sparkling wine." Moreover, when it came to sparkling, Bruce was definitely bullish on Annapolis Valley rather than the Okanagan. There he reckoned (even over a decade ago) that consistently higher sugars were proving too challenging for sparkling.
As it turned out, he was likely witnessing the early signs of what we have now come to understand more urgently as climate change. On an already brief cycle of the vine, no one is immune to its impact, he notes. "Bud break now sometimes comes later than usual, and first frost possibly earlier. And even though winters may be getting milder, it's not a certainty."
Overall, though, his observation that Nova Scotia has considerably less heat units more than paid off in terms of consistently seeing more moderate sugar levels and good acid retention. And the L'Acadie grape has adapted, he says, "amazingly well, shortened its cycle through flowering and veraison, and still ripens for sparkling."
In conclusion, it's truly rewarding to see L'Acadie Vineyards making a name for itself—especially building the reputation of Canadian Traditional Method sparkling. It's surely one of our most under-appreciated styles with plenty of potential—and sites not yet explored.
L'Acadie Vintage Cuvée 2017 (Annapolis Valley)
[L'Acadie Vineyards Vintage Cuvée 2017]
This blend of 92% estate-grown L'Acadie Blanc with 8% Annapolis Valley Seyval Blanc is certified organic and aged on the lees for before its first disgorging in June 2019. Here the L'Acadie and its suitability to sparkling truly shines through. Forward citrus, apple and toasty notes with anise hints, a stream of fine bubbles with persistent mousse, quite creamy and citrus on the palate with mineral undertones, excellent structure and zesty notes to close. Excellent now but also should evolve nicely in the bottle. 92 pts. $30.26 (winery). Also at some BC private stores.
L'Acadie Vintage Cuvée Rosé 2017 (Annapolis Valley & Cape Breton)
[L'Acadie Vineyards Vintage Cuvée Rosé 2017]
A blend of L'Acadie Blanc (36%) and Marechal Foch (55%), with 7% Leon Millot and 1% Luci Kuhlman from Cape Breton, plus 1% Seyval. Pale to medium salmon coloured with inviting, vibrant red berries and some sage and earthy hints. Fine bubbles and a gentle mousse lead to a crisp palate wrapped in appealing acidity, with rhubarb, strawberry and cherry notes, with some minerality in the background and that lively acidity—which just keeps on going, makes it very food flexible. Certified organic. 90 pts. $30.26 (winery). Also at some BC private stores.
Prestige Brut Estate 2014 (Annapolis Valley)
[L'Acadie Vineyards Prestige Brut Rosé 2014]
Made entirely with estate fruit from the initial 2005 plantings on schist, sandstone and sand, the soils really come through on this very Champagne-like sparkling wine, which lures with definite brioche, almond and toasty notes before a textured, mouth-filling palate of stonefruit and apple, above mineral undertones. Almost six years on lees delivers impressive but elegant heft and full-bodied character through a lengthy end. Certified organic. 91 pts. $43.30 (winery) BCLS (2013) $55.99.
[The Ewert family]
The Ewert Family
Full article click here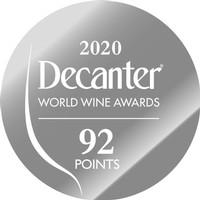 2020 Decanter World Wine Awards in London, England awarded new release 2014 Prestige Brut Estate silver AND 92 points!! By our count, it is the highest scoring sparkling wine across Canada (tied with Fitzpatrick Winery in British Columbia) And succeeds the sold out 2013 Prestige Brut Estate that also earned silver and 92 points at the 2018 competition.
Learn More /product/2014-Prestige-Brut-Estate?pageID=3C720078-D6DD-45E4-9F04-68F6B4CD5FAA&sortBy=DisplayOrder&maxRows=12&


Recently disgorged, RD, is a term coined by Madame Bollinger in Champagne in the 1960's and is very popular in Europe where larger Champagne houses are not as capable as smaller grower wineries. L'Acadie Vineyards also offers recently disgorged sparkling wines, usually a month or a couple of weeks on the cork- fresh, fruity and lively. Buying direct from the winery is your best access.
Disgorging or degourgement is the act of removing the yeast from the bottle, adding a dosage of wine and sugar to balance natural acidity and corking the bottle. Like smaller grower Champagne wineries we are able to disgorge in small batches and have a small radius of distribution, compared to larger companies that have equipment to process large numbers of bottles and then ship to all points of the globe, on the cork for sometimes many years.
Bubbly ages like a white wine after the yeast is removed, fresh, fruity, vital style in the first several months, and rich and biscuit after one or more years. Look at the cork next time you open it – if it maintains that mushroom shape, it's been in the bottle over a year, and if not, it is recently disgorged.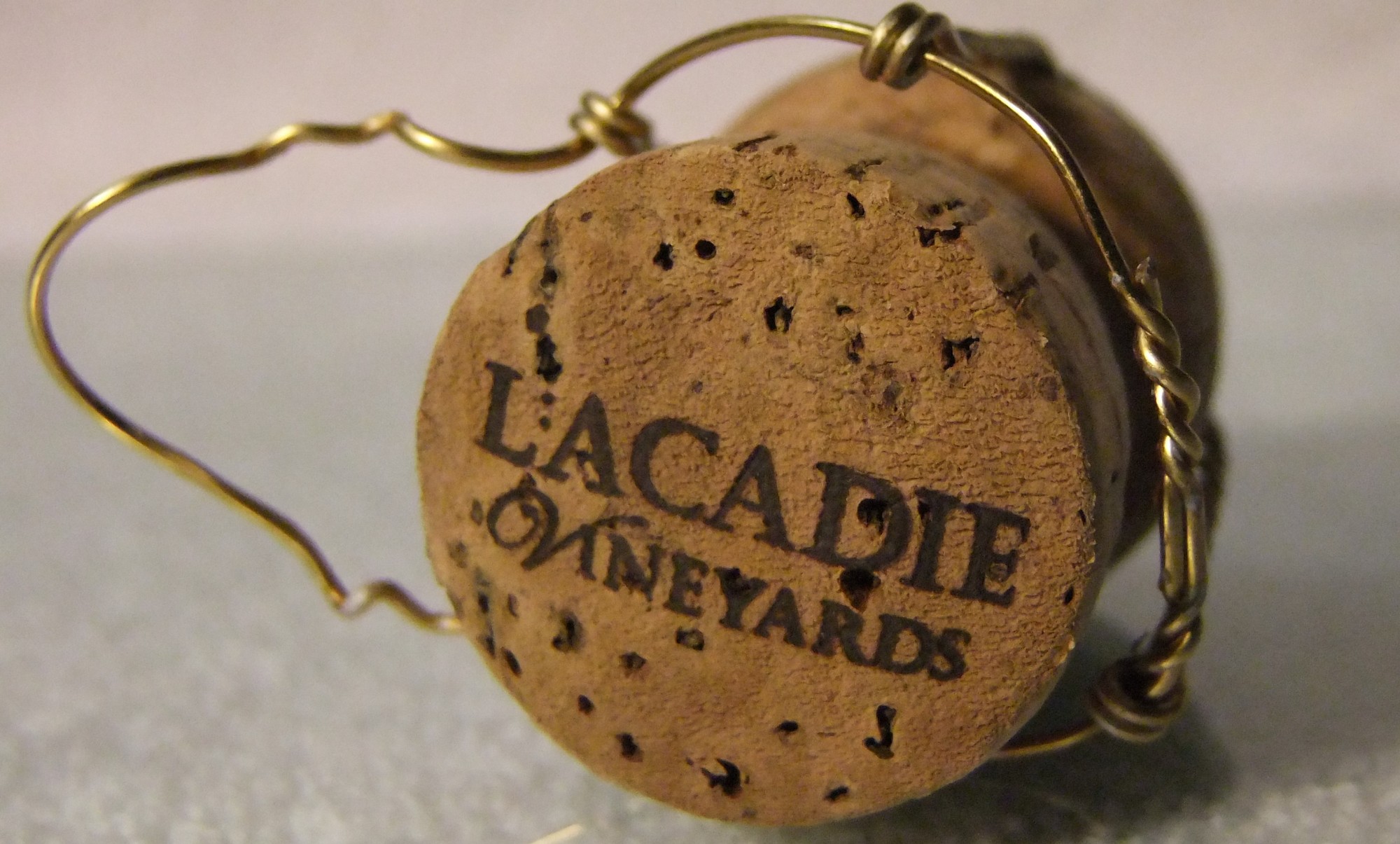 Nova Scotia sparkling wine. If you haven't heard of it by now, you'll soon have your head turned as this specialized wine style catapults and rejuvenates Nova Scotia tourism. Yes, the word is out and wine enthusiasts from across Canada and beyond are poised to visit our wine region. They know that our superior cool climate can produce world class, awarded traditional method sparkling wine that rivals Champagne and that we have many producers carefully fermenting in their bottles and aging them on their sides as they wait for the right moment to pop the cork. Yes, you could say there is a "thunder" of cork popping, but did you know about the "lightening before the thunder"?
L'Acadie Vineyards is the birthplace of Nova Scotia sparkling wine, releasing the region's first traditional method sparklings in 2008. Many factors and years combined for this genesis - experienced British Columbia sparkling winemaker, ninth-generation Nova Scotia partner and discovering an arcadia of schist and ancient seabed. Read more. And international awards have validated the risks taken. Prestige Brut received a Gold and was Top Scoring Sparkling at the leading 2010 Canadian Wine Awards. Only three sparkling wines had ever achieved gold in the history of the competition. At the prestigious Effervescents du Monde competition in France, 2007 and 2010 Prestige Brut were awarded silver medals. Current release 2013 Prestige Brut, buy now, received 92 points at Decanter World Wine Awards in London, England. These international, national and regional awards and recognition have been significant in not only the success of L'Acadie Vineyards but also the enviable image, and thunder, that Nova Scotia enjoys today.
"Bruce Ewert released Nova Scotia's first Champagne-method sparkling wine back in 2008. The local industry owes much to his foresight" -Beppi Crosariol, Globe and Mail
This 2020 season we are offering tastings by appointment, book now, to give a more intimate and safe experience. Consider booking a sparkling tasting on the crush pad outside and taste and learn why our Nova Scotia sparkling is so popular.