April 24, 2023 | Awards and Reviews, Biocyclic vegan, Organics | L'Acadie Vineyards
Environmental benefits of using cork
Honoured to receive this award from Amorim Cork, our cork supplier. A whopping 10 tonnes of carbon dioxide sequestered from our use of cork in 2022!
We are proud to give you this honor and please feel free to share with your team or customers your carbon retention number! This number has been independently validated by Pricewaterhouse Coopers and/or Ernest and Young. The findings, are the only ones to date that underwent a multi-closure comparative peer review, indicating when considering sequestration by the ecosystem made feasible by the cyclic extraction of cork, a retention capacity up to 288 grams of CO2 is associated with every natural cork stopper and as much as 562 grams with a sparkling wine stopper, in stark contrast to the CO2 emissions to each plastic stopper (up to 14.8 g/sealant) and to aluminum caps (up to 37.2 g/cap). To find out more about the sustainability studies and on going efforts Amorim is making on your behalf please visit the following link here.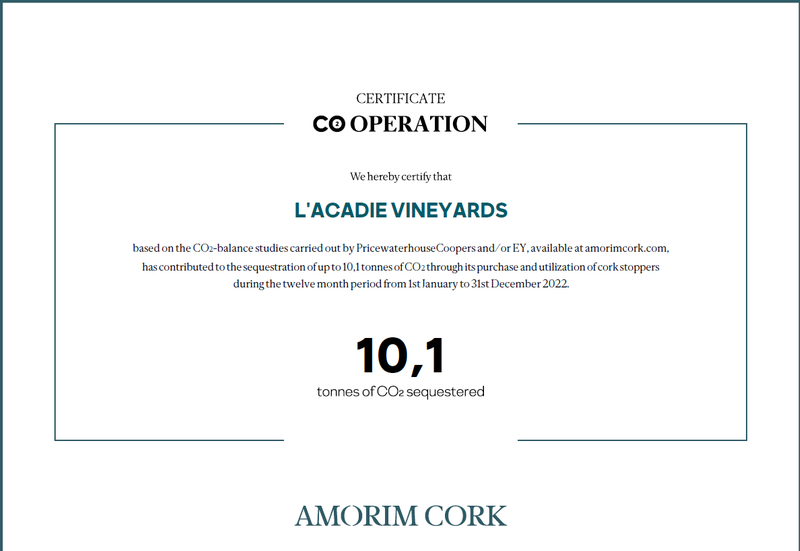 Comments
Commenting has been turned off.