December 14, 2021 | Awards and Reviews, Sparkling Wine | L'Acadie Vineyards
Pop the Cork on Canadian Sparkling Wine by Janet Dorozynski
Great timely article by sommelier and wine judge Janet Dorozynski on Canadian sparkling wine. 2014 Prestige Brut Estate, our organic and vegan wine, is recommended!! Especially significant considering the world shortage of sparkling wine this season. Choose local wine, from wineries in Nova Scotia.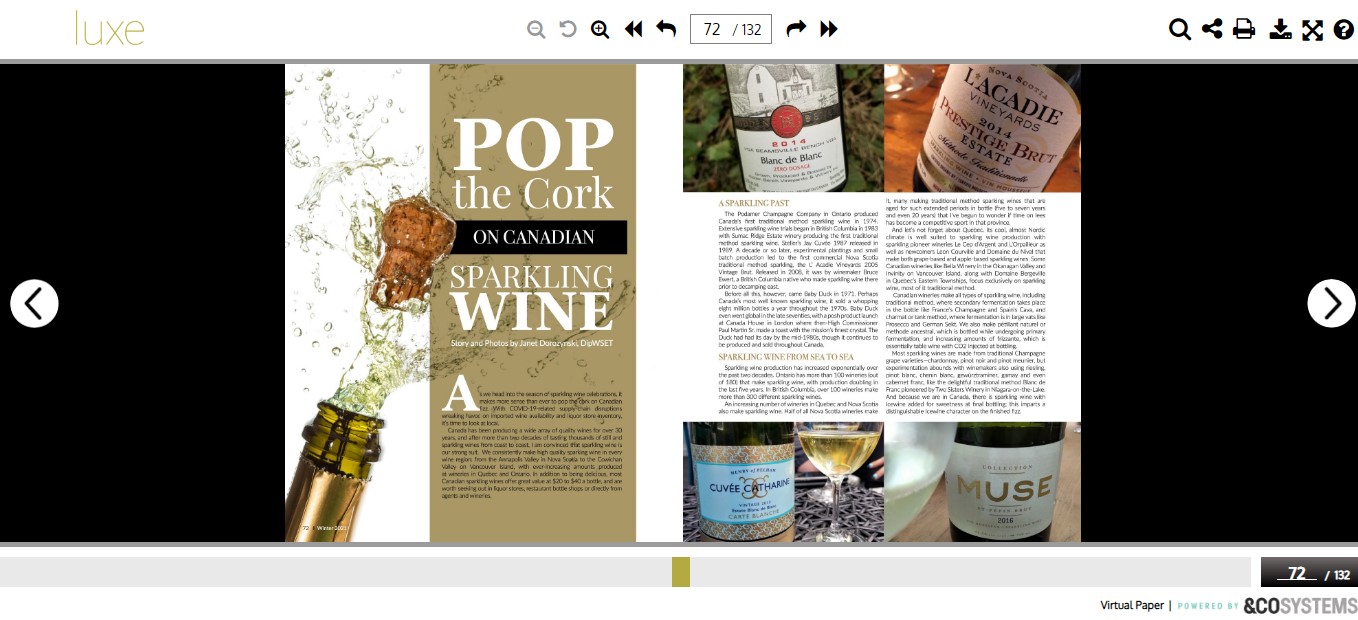 Here's her wine review when 2014 Prestige Brut Estate was released last year,
"The 2014 Prestige Brut Estate from @lacadiewine is a thrilling and elegant traditional method #fizz made from 100 % L"Acadie Blanc that is aged sur lie for 69 months (long aging is a competitive sport among sparkling winemakers in Nova Scotia [🥂] ). Intense citrus, flinty and saline aromatics with a touch of toastiness. Bone dry and lively, with well defined and integrated acidity and fine bubbles. A perfect #sparklingwine for lovers of Brut Nature or zero dosage with 2g/litre residual sugar. If the 2014 is anything like past vintages I've tasted it will continue to develop and improve for a decade and then some. Certified #organic by Procert and #veganfriendly. Well done Bruce and team!"

She is a wine critic on Wine Align and rated it 94 points, and it also received 92 points at Decanter World Wine Awards. 2021 award winner of the Lieutenant Governor's Award of Excellence

Comments
Commenting has been turned off.