August 14, 2021 | Bruce Ewert
What's Underground at L'Acadie Vineyards?
The real beauty of our Gaspereau winery is not only the incredible valley views but also what you don't see. Here are several unseen underground assets that are a part of our sustainable, natural and environmentally-friendly ethos, and could make your wine tastings or wine tours even more special!
Geothermal Cooling, Heating and Hot Water
Summer temperatures are off the charts and we are very thankful for our winery geothermal heating and cooling system that we installed when we built in 2007. As you drive into our parking lot you might not know that deep below you is a network of coils that keeps us warm in winter and cool in summer, and give us hot water. In summer, the heat pump moves heat from the winery, wineshop and tasting room to dissipate 6 feet underground - very efficient cooling using a fraction of power compared to other methods.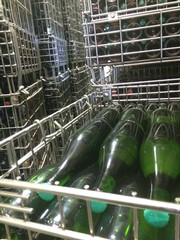 Tirage Cellar
Our tirage cellar for aging sparkling wine is half underground to keep a more constant temperature, critical for our internationally awarded wine quality. Energy efficient construction is also highlighted with insulated concrete form walls, north orientation and an infrared reflecting roof.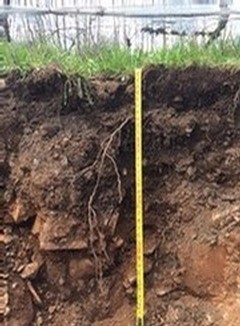 Living Soils
Encouraging a living soil around our vine roots is our main farming goal. Our organic vineyard is grown without conventional pesticides, with natural fertilizers to preserve the ecosystem. Biodiversity is our life blood and organisms live symbiotically with the vine helping it absorb nutrients and, perhaps even more intriguing, extract terroir flavours from schist, slate well-drained soil.
Comments
Commenting has been turned off.