January 17, 2022 | Biocyclic vegan, Organics | L'Acadie Vineyards
Why we are Biocyclic Vegan
Last year, we achieved certification to the strict Biocyclic Vegan Standard based in Europe, the first farm and winery in North America. This vegan wine certification is a significant addition to our environmental stewardship, scaffolding the benefits of our certified organic status to new heights. Coupled with health benefits and animal welfare, you can see why it is so popular in Europe.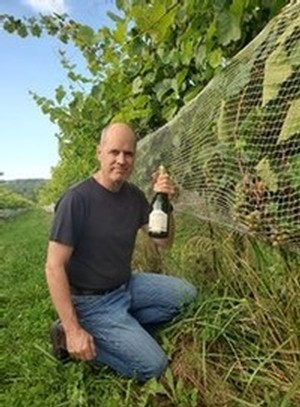 We had been looking for a certification for our vegan wines and were so happy when we found Biocyclic Vegan based out of Germany and Greece. We discovered that they certify the whole operation including the vineyard as well, and ours scored very high because of organic practices, biodiversity and not using animal inputs since 2017. The estate vineyard has been organic since inception, the first in Nova Scotia, and we released organic wines in 2008. Compelling reasons are better terroir flavours from living soils, healthy wines avoiding pesticide residues and, more significantly, protecting the environment from pesticides and synthetic petroleum-based fertilizers, both high carbon-generating practices. Biocyclic vegan practices raise the bar even more.

Biocyclic vegan agriculture means purely plant-based organic farming. This form of cultivation excludes all commercial livestock farming of animals and does not use any inputs of animal origin in viticulture or winemaking. Special emphasis is placed on promotion of biodiversity, healthy soil life, closure of organic cycles and on systematic humus build-up. Vegan viticulture enhances our environmental stewardship by avoiding products from the high carbon-generating livestock industry and instead using constant cover crops (also called green manure) between rows for regenerative agriculture carbon management. Composted grape pomace - stems, seeds and skins from every vintage, is significant for further sustainable management of our soil's nutrition and microbial life.
Biocyclic Vegan certification recognizes our extra sustainable efforts and care that are beyond organic, veganic, and we embrace their principles for the good of environment, animals and people.
Comments
Commenting has been turned off.