July 3, 2023 | Biocyclic vegan, From Our Winemaker, Organics | Bruce Ewert
Fungus for climate change resilience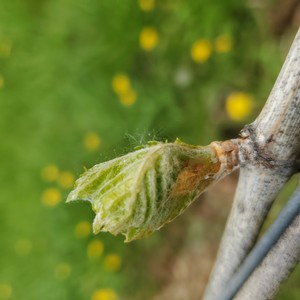 The world of fungi is amazing. I always credit kombucha's yeasty cloudy popularity to wine lovers' rapid acceptance to similarly cloudy Pet Nats. And Hollywood's portrayal of "mind-controlling" fungus in Last of Us has further vaulted fungus to rock star status, a sinister version in this case. Another fungus, a beneficial one, called mycorrhiza lives in soil and has a critical symbiotic relationship with roots to help vines access water and nutrients especially during drought and other climate extremes. This is a true rock star.
When plants made that difficult evolutionary step from a nutrient-rich marine environment to a relatively harsh soil home, they had to make an alliance with microbes in the soil to survive. Mycorrhizal fungi grows into root cells to access carbohydrates from the vine, and in exchange, root zone influence of the vine expands to 3-10 times with a complex network of fungus filaments. I call this microbial terroir. Water, nutrients and "flavours" in soil are more accessible for the vine.
Organic practices at our Gaspereau vineyard encourage this living soil, rather than the conventional approach of ignoring microbes and following a regime of feeding vines directly with readably accessible synthetic fertilizers. They seem to know – decreasing their relationship with the roots, almost sensing that they are not needed to cycle nutrients for the vine. Same outcome with animal manures. Other practices that kill fungi are tilling excessively between vineyard rows rather than using a constant cover crop and using herbicides like glyphosate (Roundup). We make plant-based compost teas, a veganic approach, to inoculate vines with beneficial fungi – crowding out disease organisms on leaves and inoculating roots. It's why we are Biocyclic Vegan
Strengthening our microbial terroir helps our vines be more resilient to climate change. Accessibility to nutrients and water is enhanced and that's especially important with extreme weather events.
Here's an article about research in Portugal,
The microbes that could grapevines from climate change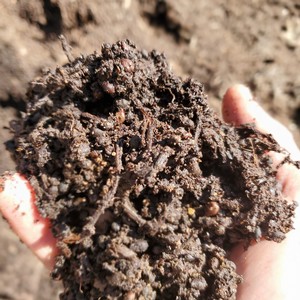 Comments
Commenting has been turned off.