February 12, 2023 | From Our Winemaker | Bruce Ewert
Vineyard Update - Polar Vortex Impact
Vineyard Update - February 4 Polar Vortex Impact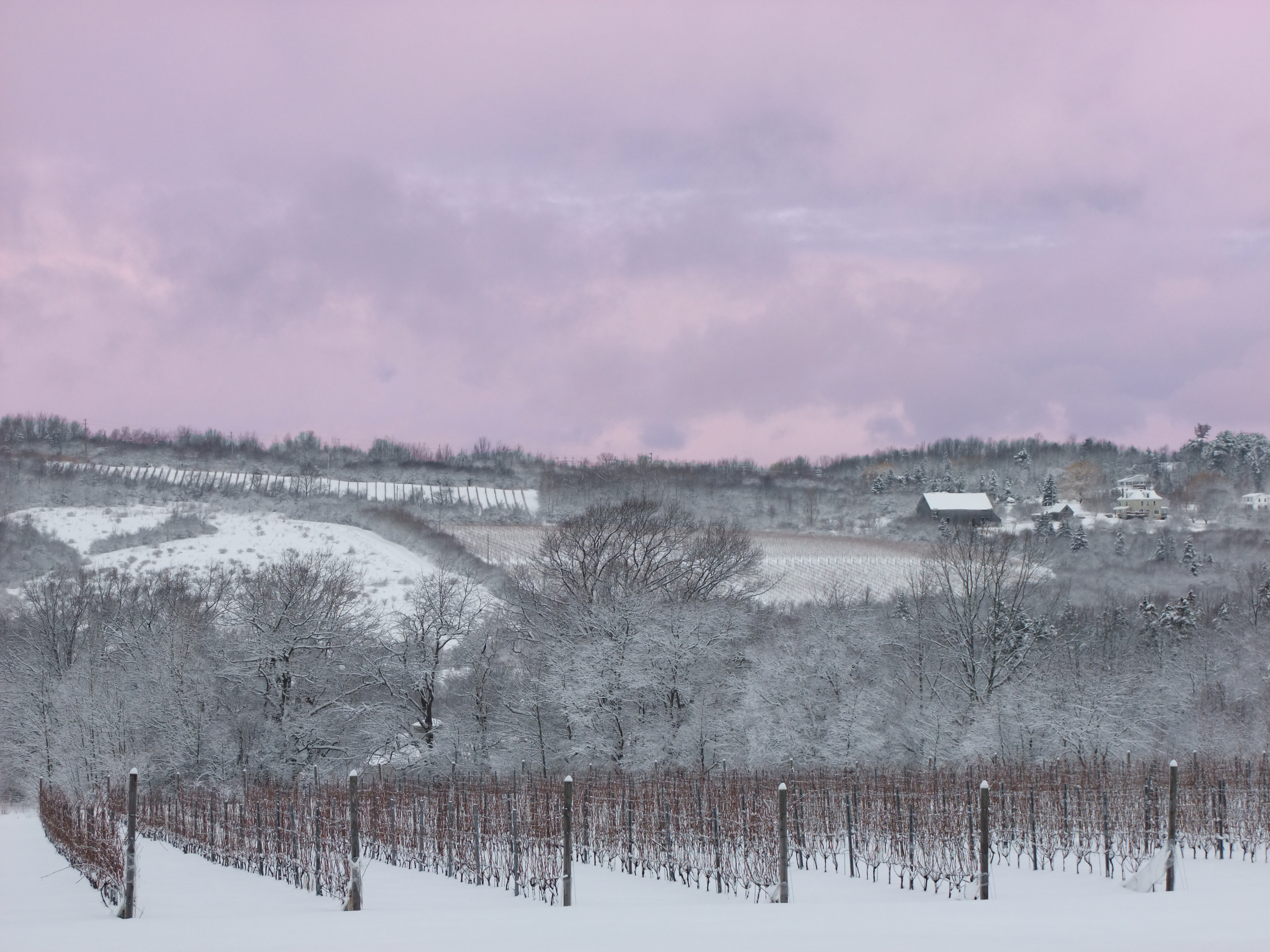 On February 4 and 5 our estate Gaspereau vineyard experienced a bud-damaging cold temperature of -25C. We are still assessing the impact of the polar vortex event but preliminary bud viability analysis is indicating about 65% bud loss in our L'Acadie blocks. We haven't assessed Chardonnay, Sauvignon blanc and Pinot Noir yet but have heard from our industry that vinifera vines were hardest hit and that it might take years for recovery. Minimum temperature and bud loss at our Gaspereau Valley location seems to be similar to other vineyards in Annapolis Valley and we are plugged into information and guidance from our Nova Scotia Grape Growers Association and researchers at the Kentville Research Centre and Perennia.
Why is there so much impact?
It is being described as a "perfect storm" for severe crop damage mainly due to the unseasonal warm January that prevented vines from reaching their normal bud hardiness. The weather event was an advective freeze with winds preventing inversion or radiative warm air. Snow cover was not enough to give any blanketing insulation effects but the hilled soil over the trunks of our vinifera vines hopefully protected them from severe trunk damage.
What is the impact on our wine production?
We are adjusting our pruning to leave more canes and buds which will hopefully give us a reasonable 2023 crop. After the 2018 spring frost, our L'Acadie blocks adjusted to the shorter growing season to ripen a small crop, and we hope it will show its suitability to our climate again. Also, our organic and vegan vineyard practices should give us a measure of resilience to climate change and we may see those benefits as the growing season progresses. Climate Change and 2022 Vintage
Inventories of tiraged aging traditional method sparkling will be impacted for future releases in much the same effect as the 2018 frost. Release of 2020 Vintage Cuvee and 2020 Vintage Cuvee Rose will continue as planned for this spring.
Our 2022 Tidal Bay production is less than previous years and we will have to allocate 2023 sales accordingly. Similarly, charmat method sparkling inventories might be impacted and we may have to extend our tank sur lie aging and inventories into 2024.
Comments
Commenting has been turned off.